I am a part of the Modern Quilt Guild and the local chapter, Palmetto Modern Quilt Guild. Last year, we had an "Embellish Your Stash" challenge. This is my final result!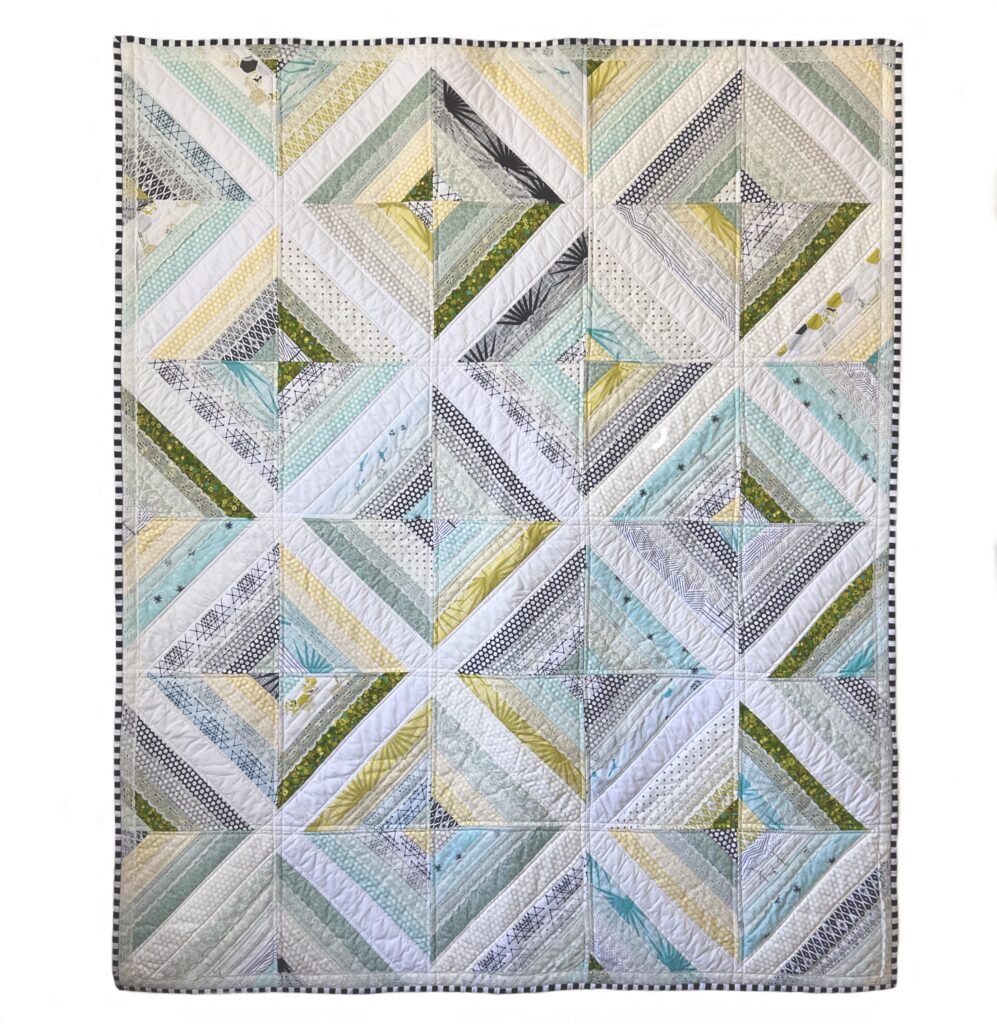 For this quilt, I used everything except for the backing from my stash. I received a Jelly Roll from my Fat Quarter Shop's Sew Sampler Box.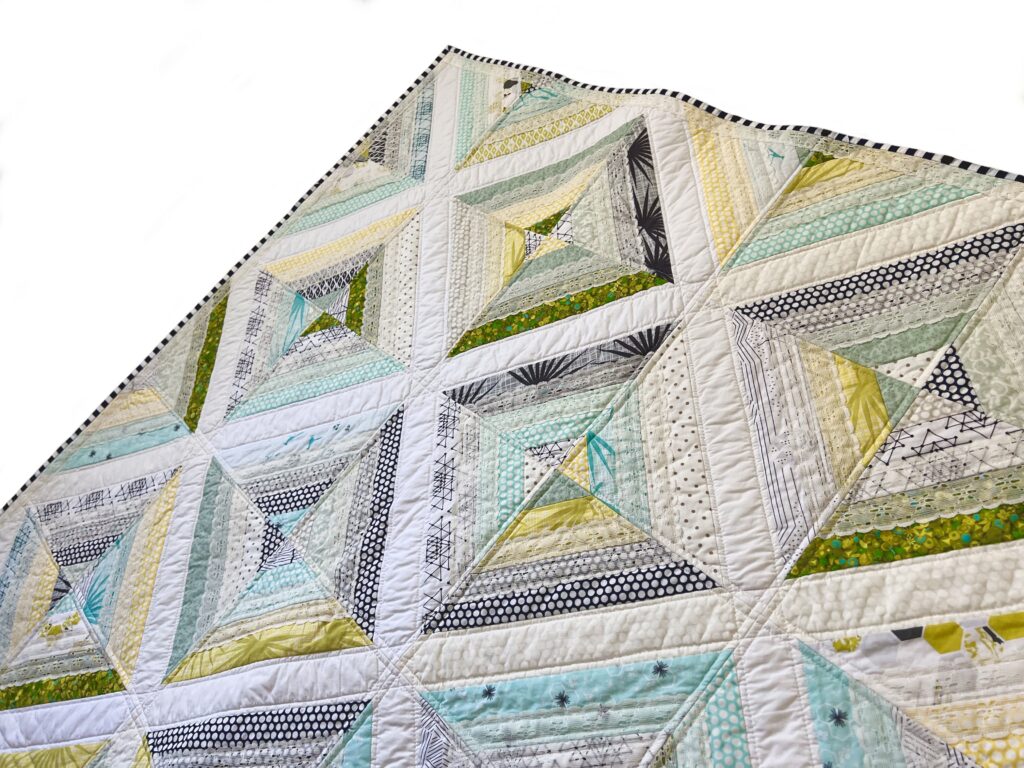 I used a quilt-as-you-go (QAYG) method. Quilt-as-you-go (QAYG) is a quilting technique where you quilt each block or section of a quilt individually, and then join them together to create the finished quilt. I started with 10 inch batting squares and used the 2.5 inch strips starting at the center.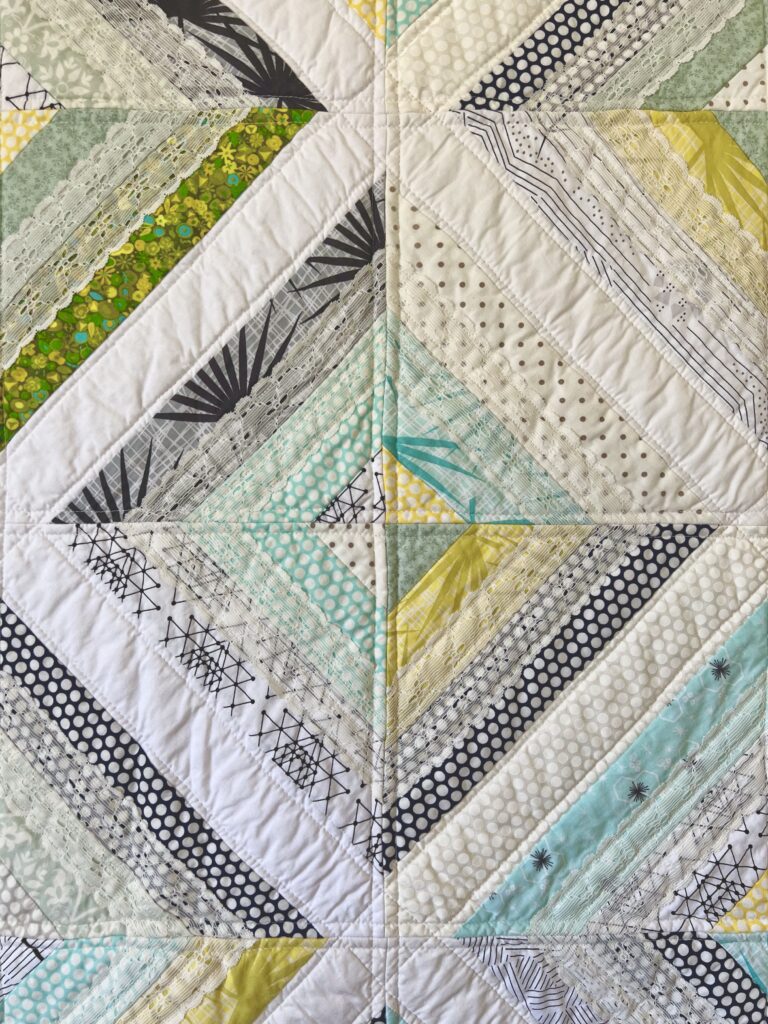 The advantage of QAYG is that you can handle and quilt smaller sections of the quilt at a time, which can be easier to manage than a large, bulky quilt top. Additionally, if you make a mistake in one block, you only need to fix or redo that one block, rather than the entire quilt top.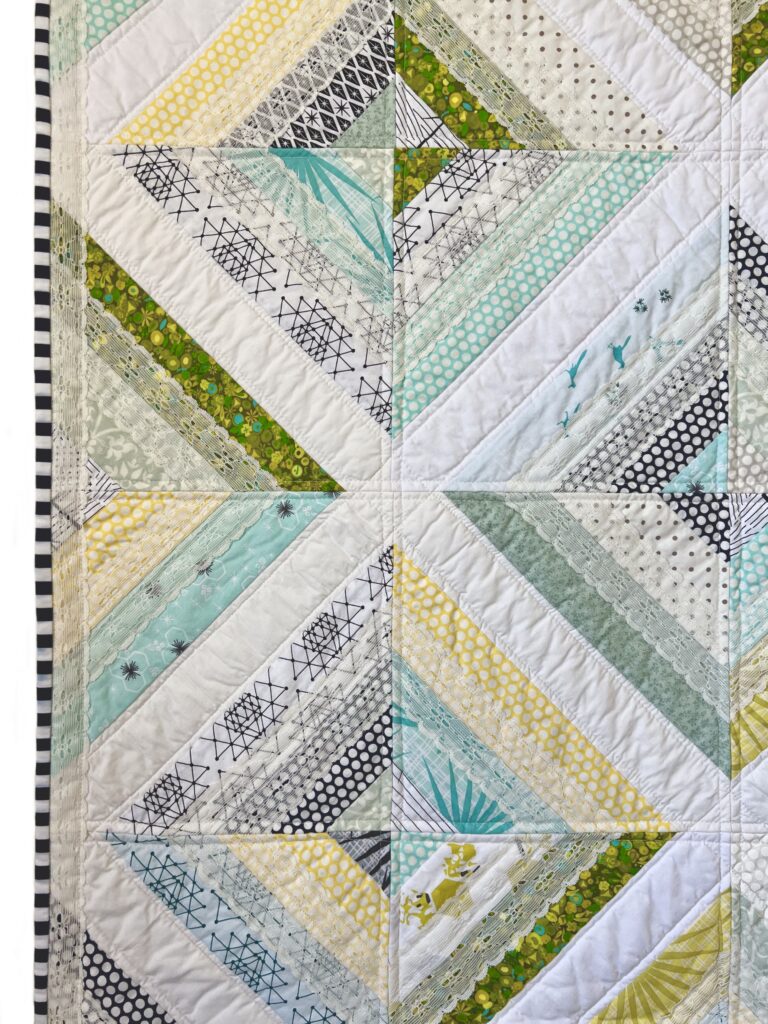 I added the vintage lace to the blocks and added some extra quilting. After each block is quilted, I trimmed the excess batting and backing fabric. Normally with QAYG, you sew the blocks together using a sashing or joining strip. This strip covers the seams between the blocks and creates a finished look for the quilt. However, I learned a technique from "Quilt As You Go Made Vintage" by Jera Brandvig to sew the blocks using a quarter inch seam allowance and smaller stitches.
This made the quilt much more manageable. I also added some extra straight line quilting to attach the backing.
Overall, quilt-as-you-go is a great technique for quilters of all skill levels, as it allows you to create beautiful quilts in manageable sections while also giving you the flexibility to experiment with different quilt designs and styles.