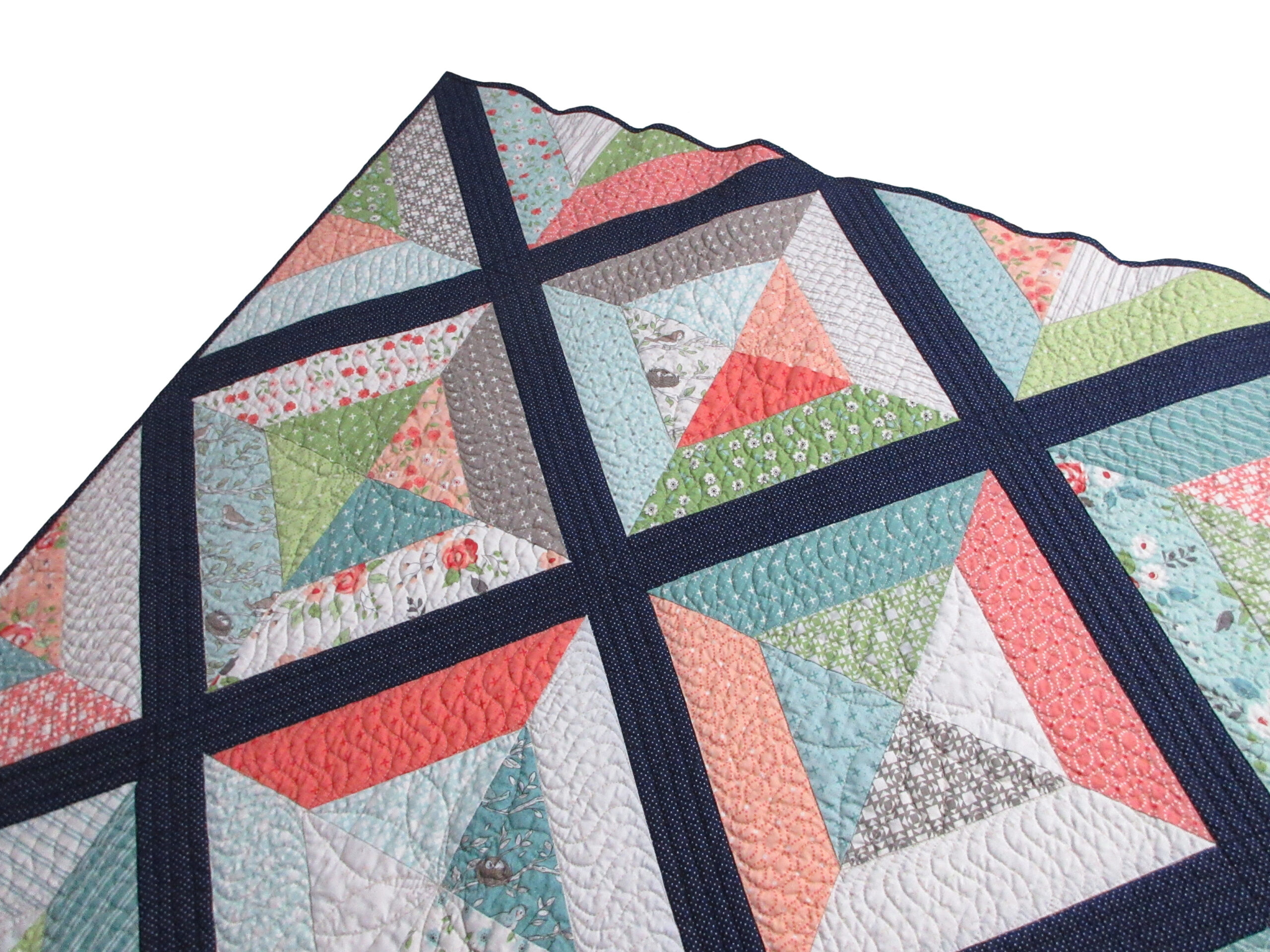 I know everyone is so over 2020, but at the beginning of the pandemic everyone was hopeful and helpful to others. I know the quilting community stepped up by making masks and supporting health care workers. There were so many ways to help and a quilt-a-long was perfect for me!
GE, hosted the Hope Quarantine Quilt Along 2 Event which raised over $38,000 for organizations fighting Covid 19. It was a simple block that could be laid our in many different ways. The pattern is still available here if you are interested in making your own.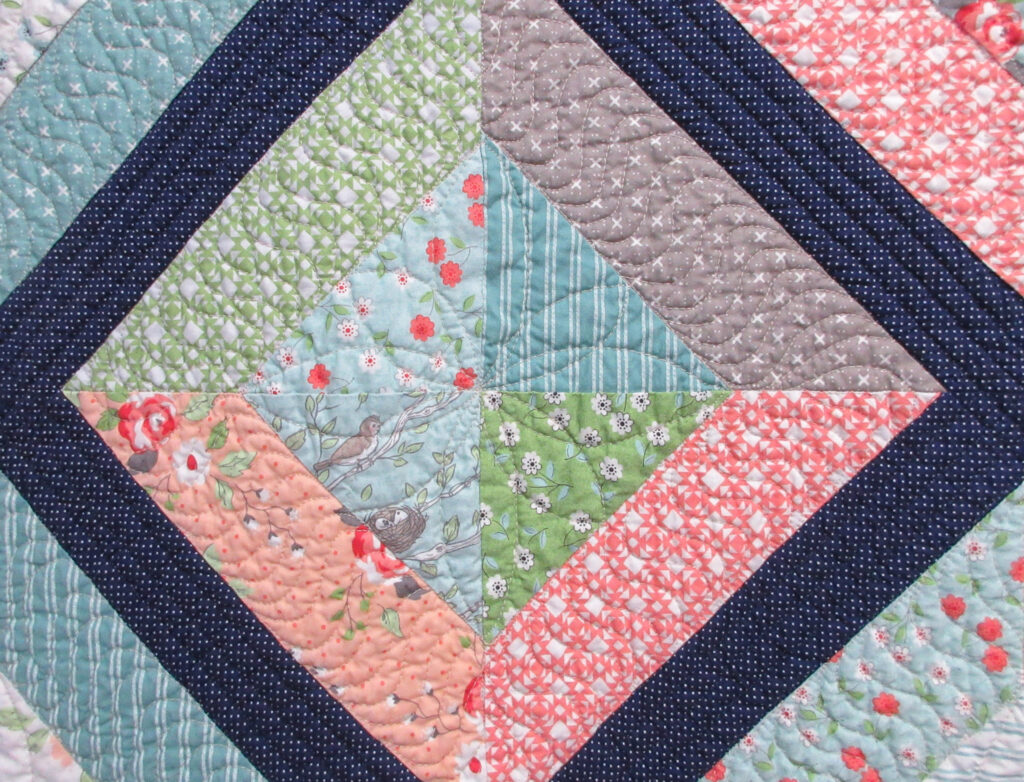 The block uses 10 inch squares and an accent fabric. I had a layer cake lying around waiting for the perfect project. It features cheery birds and flowers, I just knew I had to use it.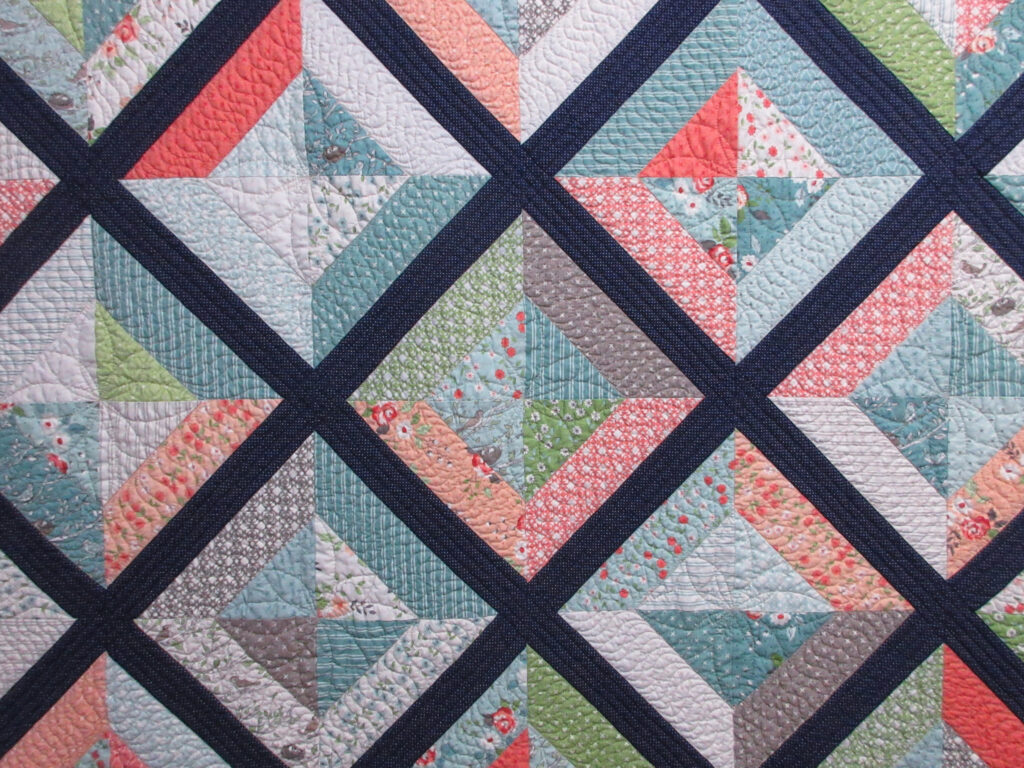 I'm not going to lie, I definitely messed up during my cutting, but I rolled with it anyway. It gave the quilt a lattice look which I'm quite pleased with. Sometimes the design happens by accident!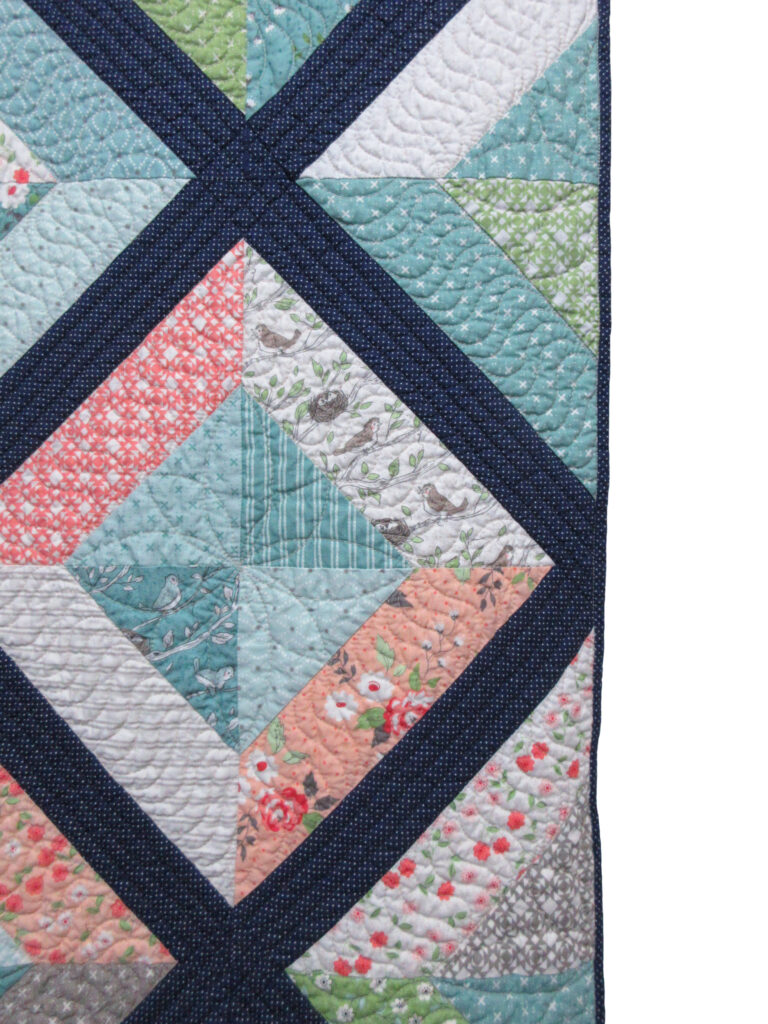 I used a combination of straight line quilting through the navy, blue accent fabric and free motion quilting on the blocks. In the center, I did an easy continuous flower design with serpentine lines around it. It was quick and easy, just how I like it! 😉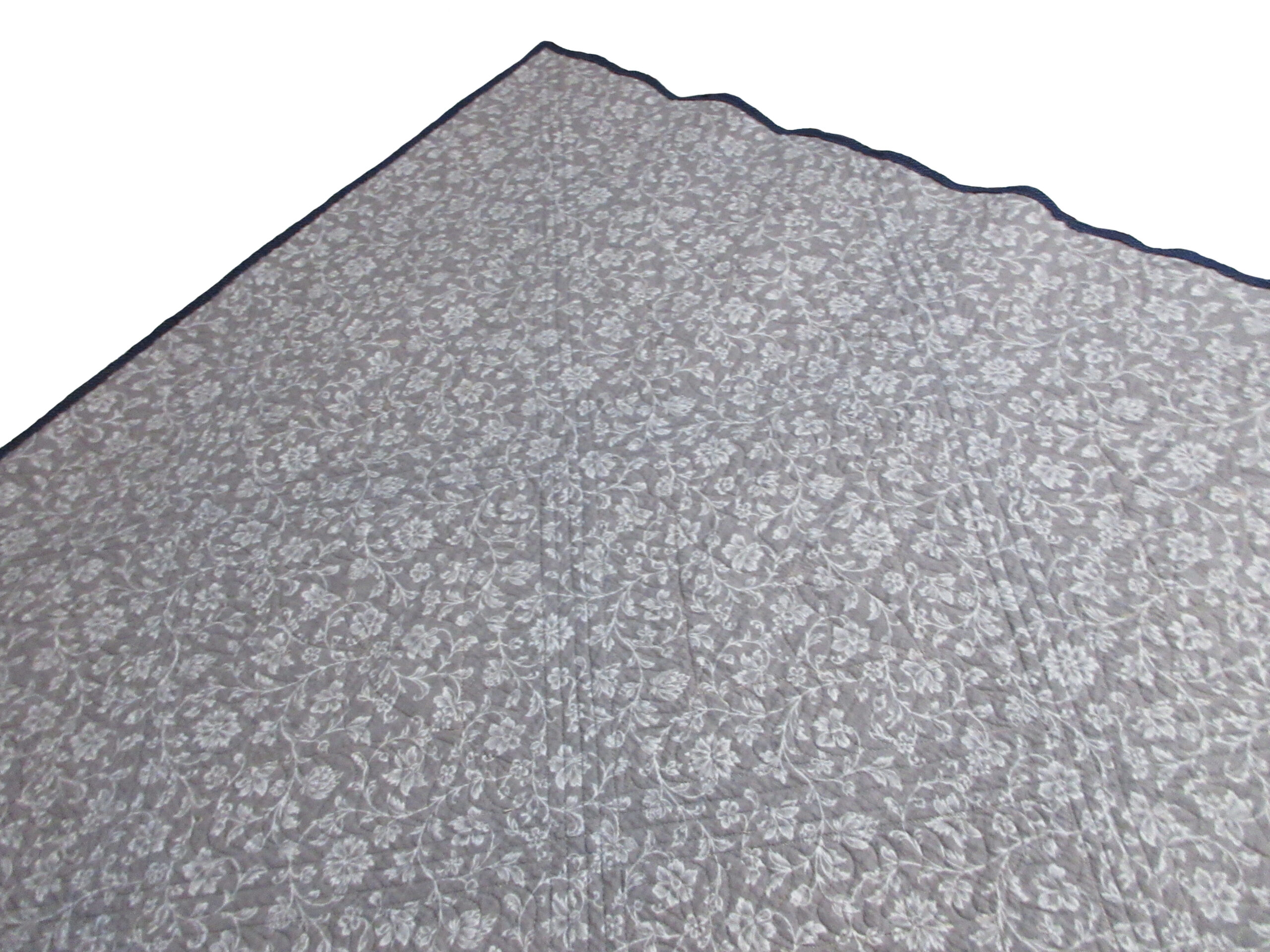 For the back of the quilt, I used some floral, flannel I had in my stash. During that time, I wasn't leaving my house unless it was absolutely necessary, so it gave me a reason to search my stash. I just loved the way the quilt turned out!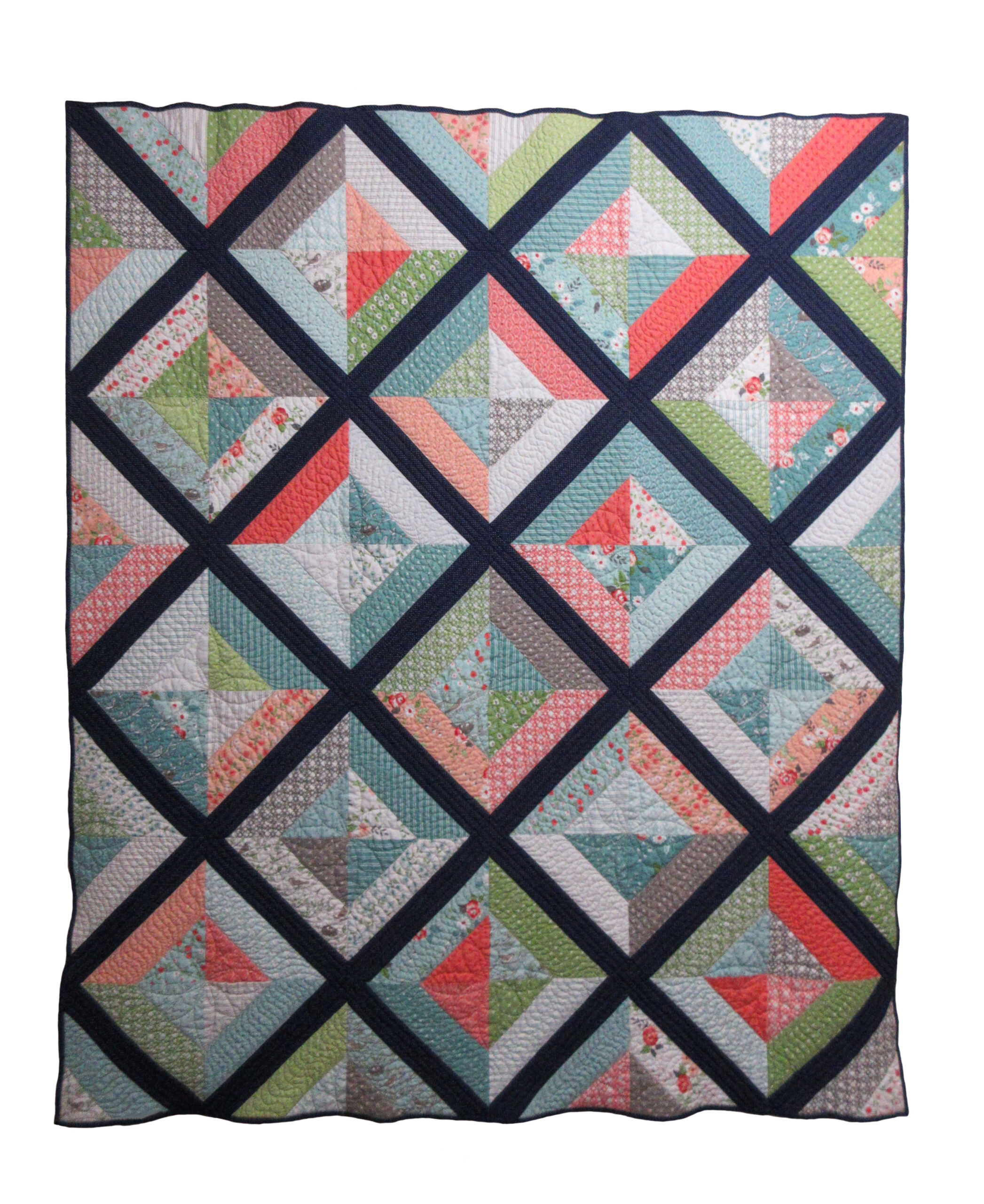 I used the same navy, blue accent fabric for the binding, which did a great job to frame the quilt. If you are interested in purchasing this quilt, it is available in my shop or Etsy store.
I know this year has been hard on a lot of people and it changed the perspective for almost everyone. I hope you all had time to reflect on the good in your life and what really matters. This year I lost my job, graduated with an electrical engineering degree, moved to a different state, and ended a long term relationship. But I also reconnected with long lost friends and built stronger friendships with others. I think this quilt sums up my year, "hope" is really what got me through and of course, quilting!
Here's to 2020 and the hope next year will be better!