How adorable is the Pen and Paper Pattern, Fresh as a Daisy quilt? It is extremely easy to follow and is a quick finish.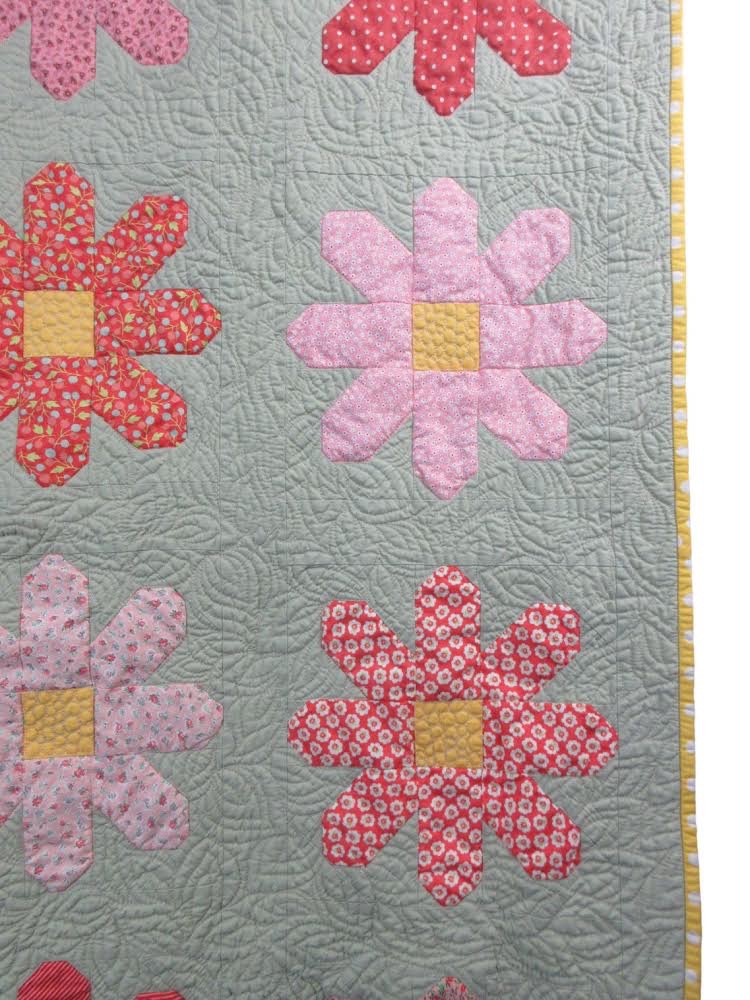 I reached into my stash and picked out some red and pink fabrics for the main flowers. I used a cheerful yellow for the centers and a soft green for the background. I also had some yellow with white polka dots to use for the binding.
This quilt was made for a friend of mine. It was the perfect pattern for their daughter.
For the quilting, I kept it simple. I did stitch in the ditch around the flowers and center. Then added pebbles in the yellow centers. I reminded of pollinated flowers 🙂
For the background, I did a leaf meander. Which I thought was the perfect meander to surround the flowers.
The backing had a floral pattern to tie the whole motif together.
I can't wait to make another. It was quick and easy to follow. Let me know if you have tried one of Pen and Paper patterns in the comments. Stay crafty!