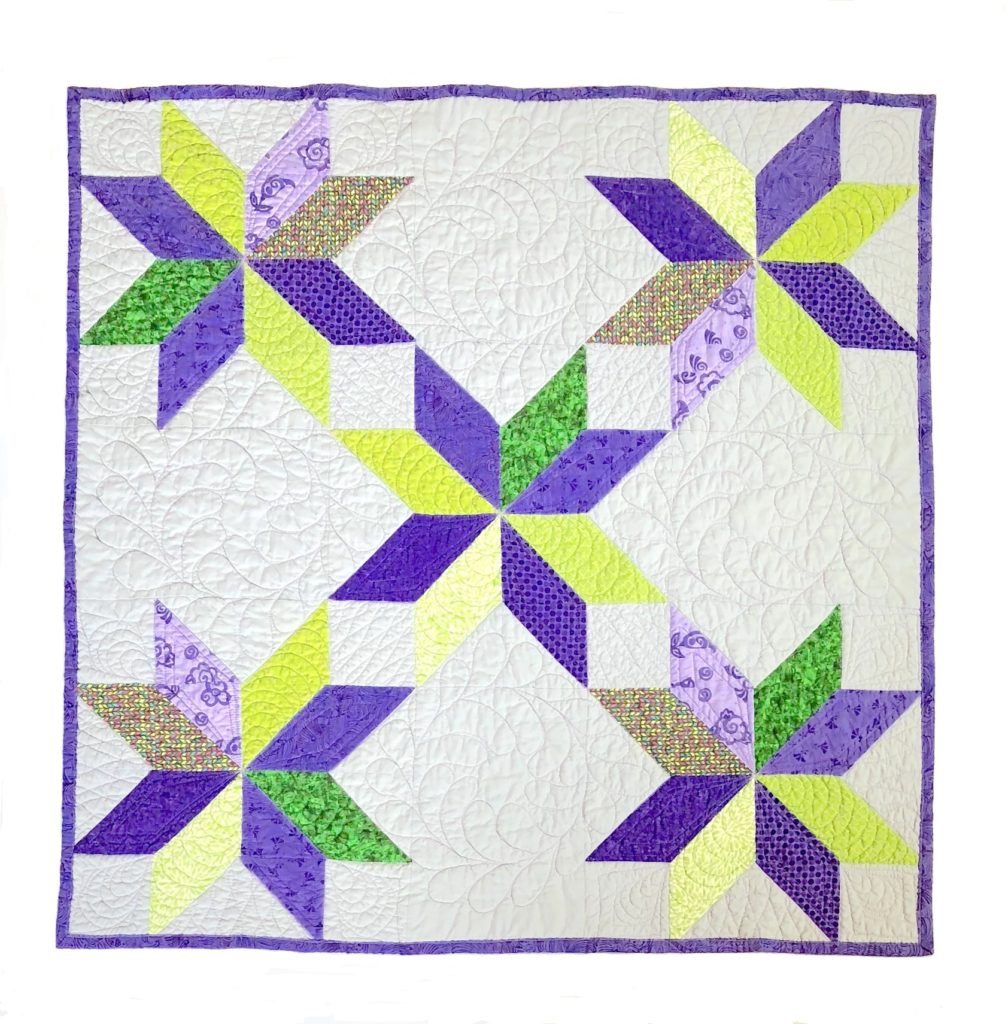 This cute Baby Star quilt is so quick and easy to make. I ended up spending more time on the quilting than the actual piecing. I'm working on a second quilt and also a quilt pattern that I will post soon.
I also worked on my picture editing with these photos. Good ol' Microsoft Paint became my best friend with these pictures. I took the erase tool and zoomed as far in as I could to clean the background. I absolutely love the way the pictures turned out! They seem very clean.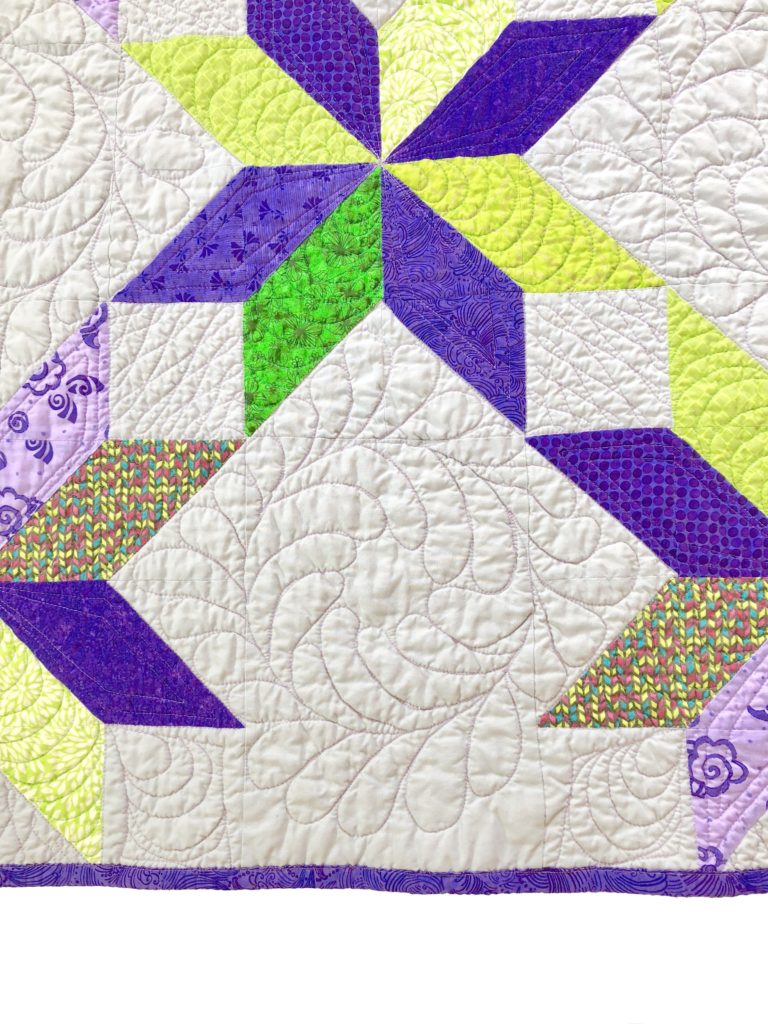 Not sure if you can spot the error I made in the piecing, but I didn't notice it until the quilt was completely finished. And by that time, I just left it. "Finished is better than perfect", I tried telling myself, but my inner perfectionist is having a hard time letting it go.
The stars were quilted with a few different designs and I tried doing some dot to dot quilting without a ruler. The lines are definitely "straight-ish", but I think the wonderful crinkly look hides most of the flaws.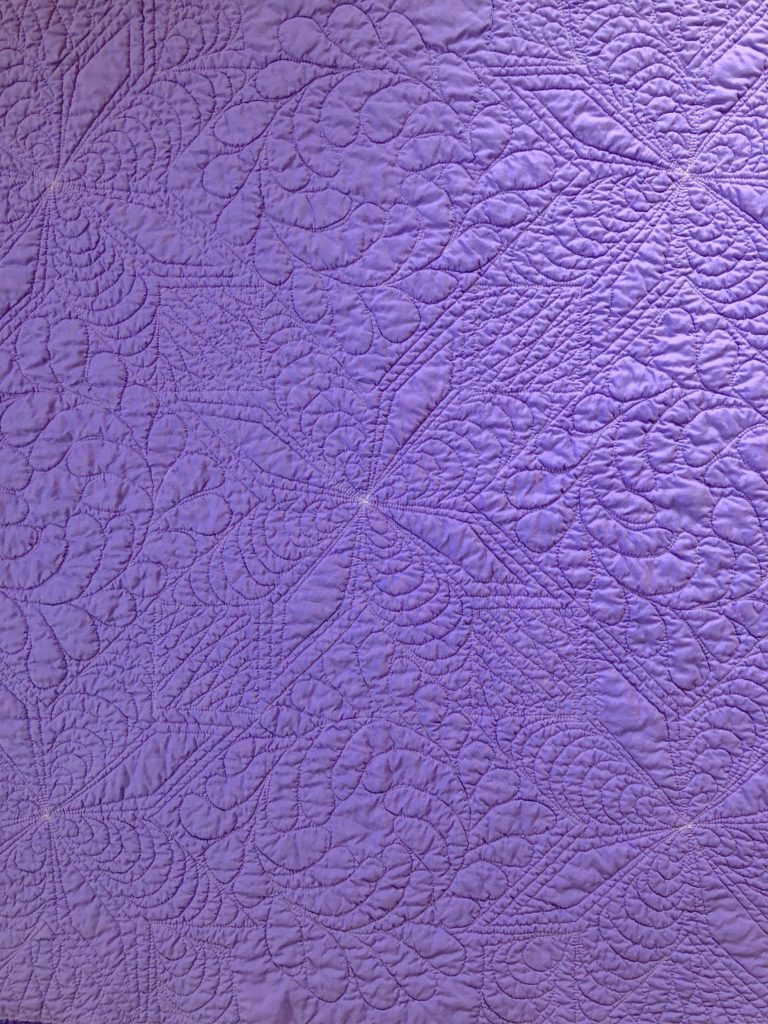 This was also my first time quilting feathers. Oh wow, feathers can really class up a quilt! It's now my favorite go to for some quick and easy quilting. These were full feathers but I'm trying to learn how to do bump back feathers which require a lot of traveling stitches. I have to keep practicing!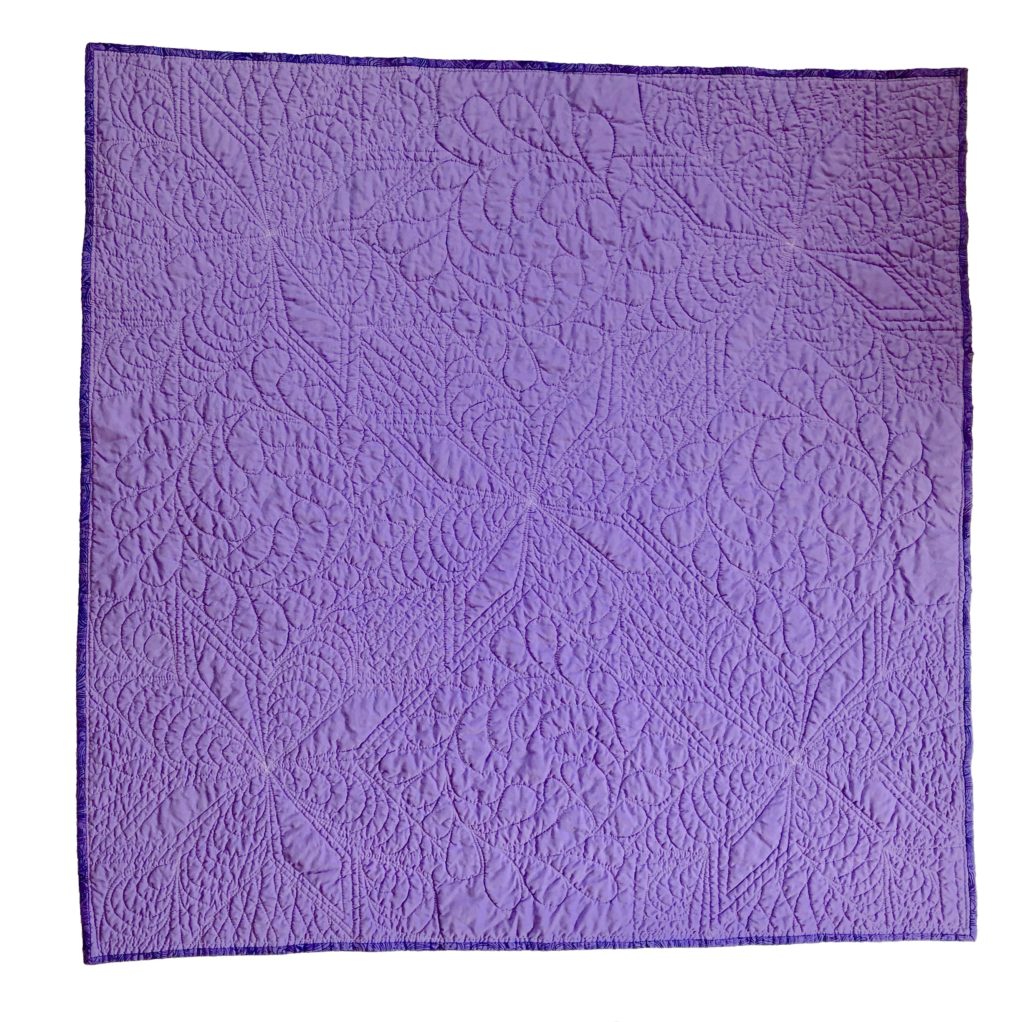 I think I like the back of the quilt more than the front. Maybe it's because of the mistake I made with the piecing…. but I also love the look of whole cloth quilts. Whole cloth quilts are on my bucket it!
This quilt is no longer for sale, but I do have others for sale in my Etsy store.
As I said before, I'm working on the pattern for this quilt and another scrappy green version. Both will be posted soon. Stay crafty!