I'm so excited with how this quilt turned out! I have a hard time making perfect flying geese, but I received a "Quilt in a Day" flying geese ruler in my "Sew Sampler" box from the Fat Quarter Shop. This wonderful little ruler made flying geese super easy.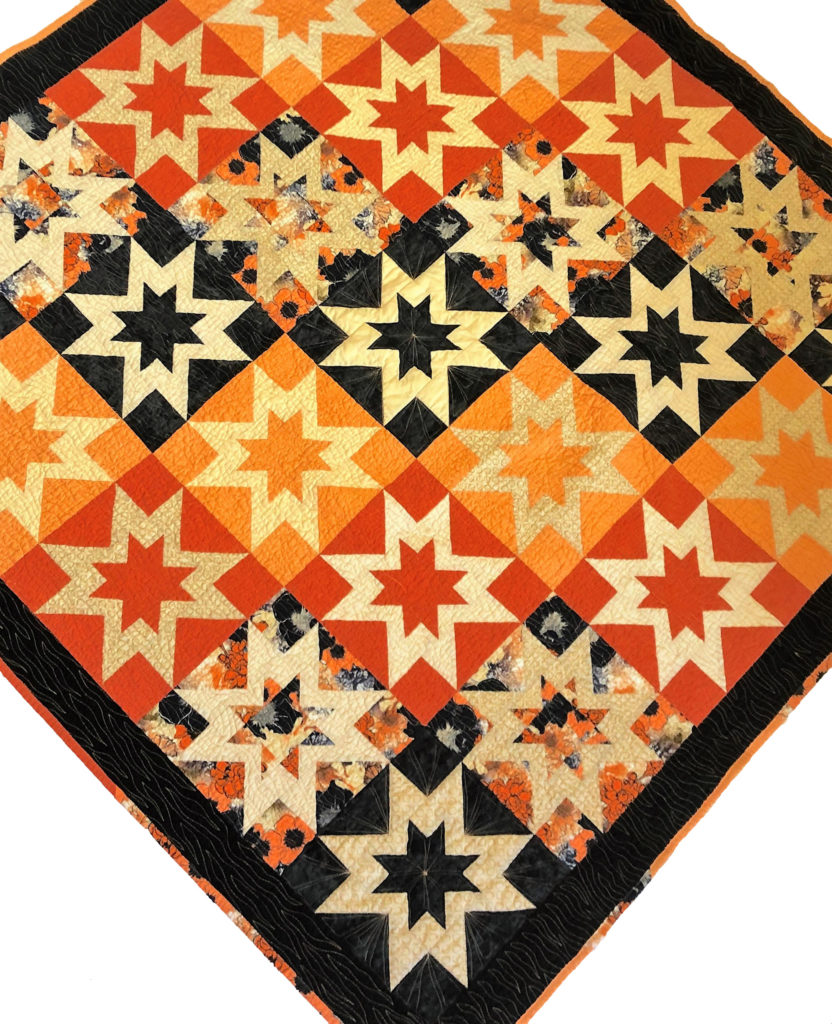 I used some warm autumn colors for this quilt and did some wavy free motion quilting throughout it.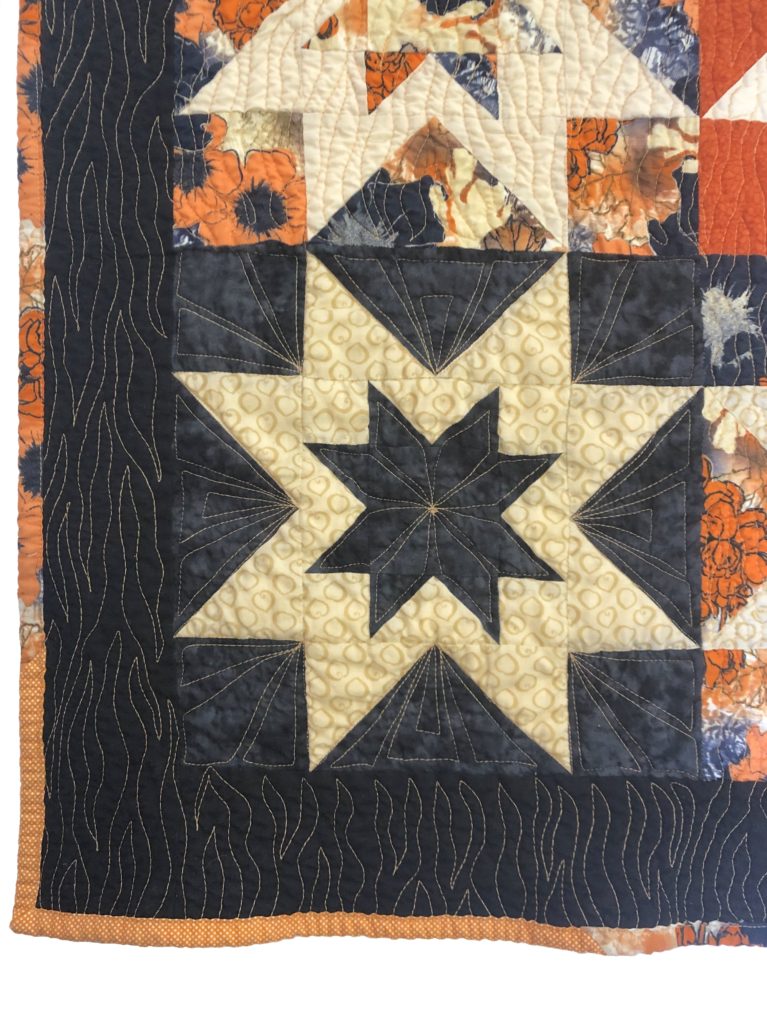 In the black corner stars and the middle star of the quilt, I quilted some straight…ish lines to focus on the center.
And on the back, I used up some of the fabric scraps from the front.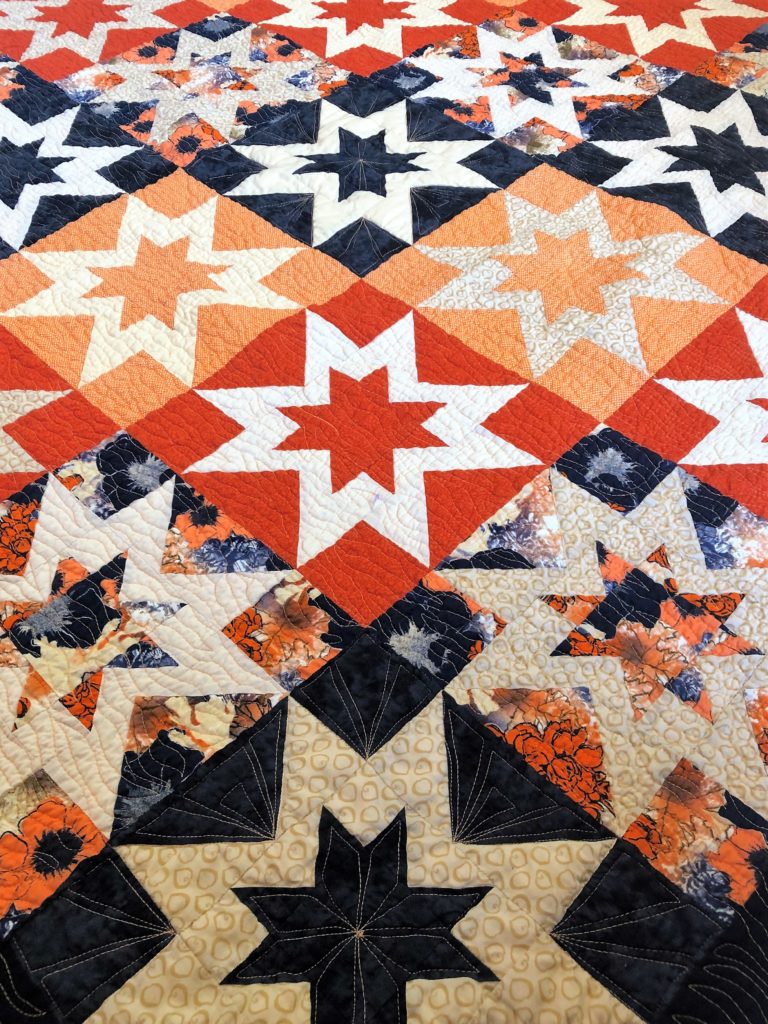 Overall, I'm really pleased with how this quilt turned out and I'm working on a pattern for it now.
This quilt has been sold, but if you are interest in any of my other creations, visit my Etsy Shop.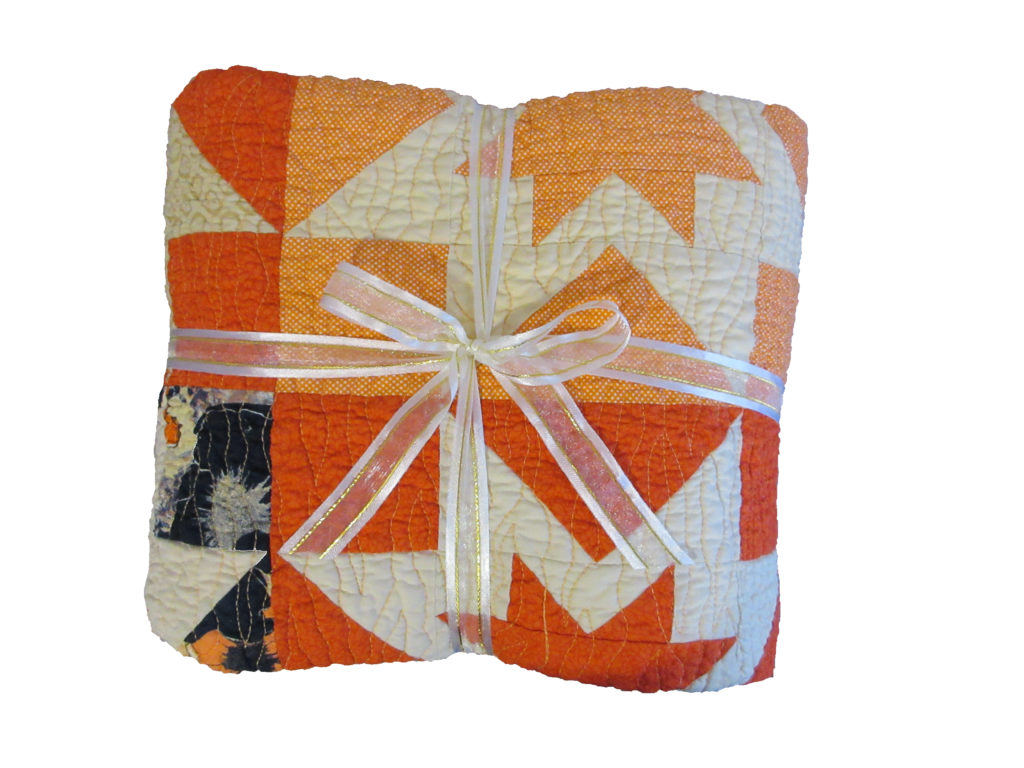 If you have any questions, feel free to comment or message me. As always, stay crafty!