An oldie but a goody! I've always wanted to do a Jacob's Ladder quilt and I should have created one a long time ago! They are so easy and fun to make. I love the way the blocks chain together to create a ladder effect. Did I mention how much I love chaining blocks?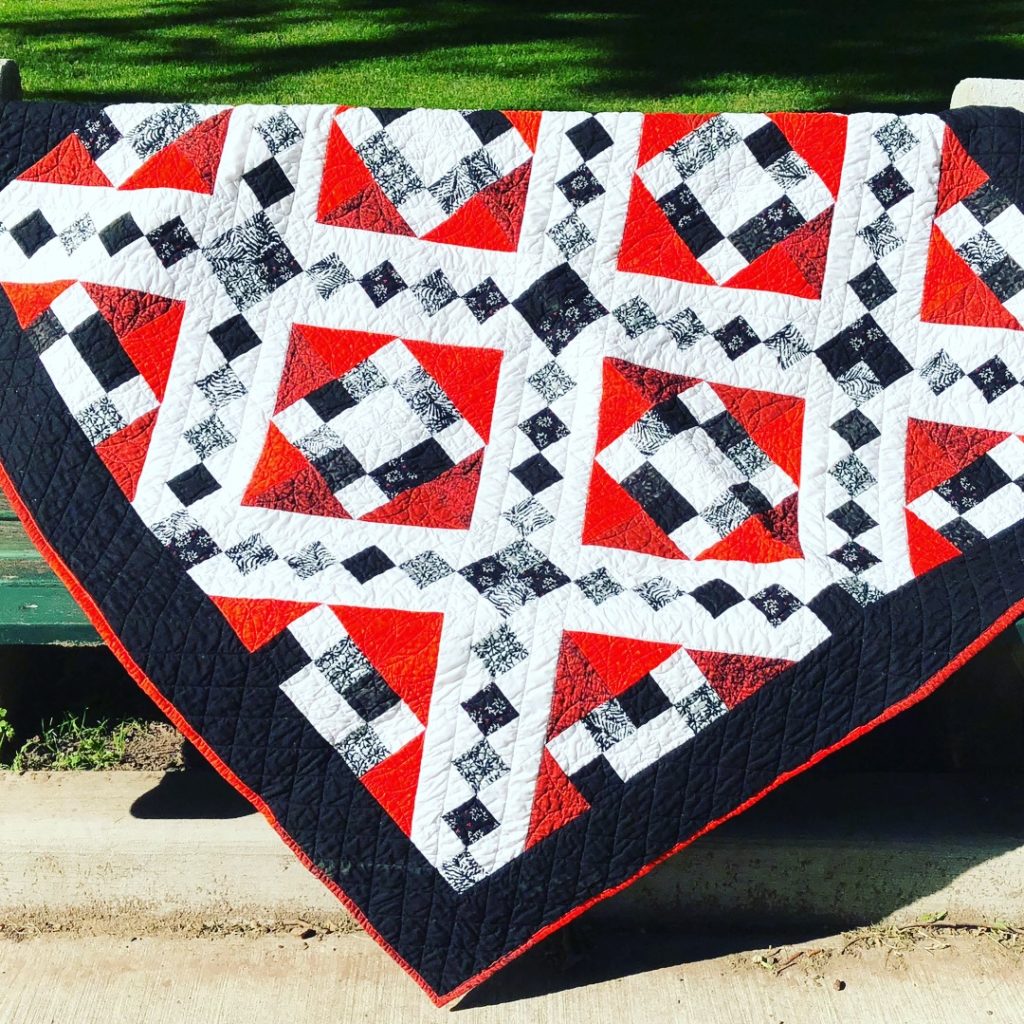 I chose three colors for the quilt: black, red, and white. The quilt is made up entirely of half square triangles and four patches. There are 5 four patch units and 4 half square triangle units. I decided to piece them together to create a white chain throughout the quilt, but you can change this to have a darker chain by switching the directions of the half square triangles.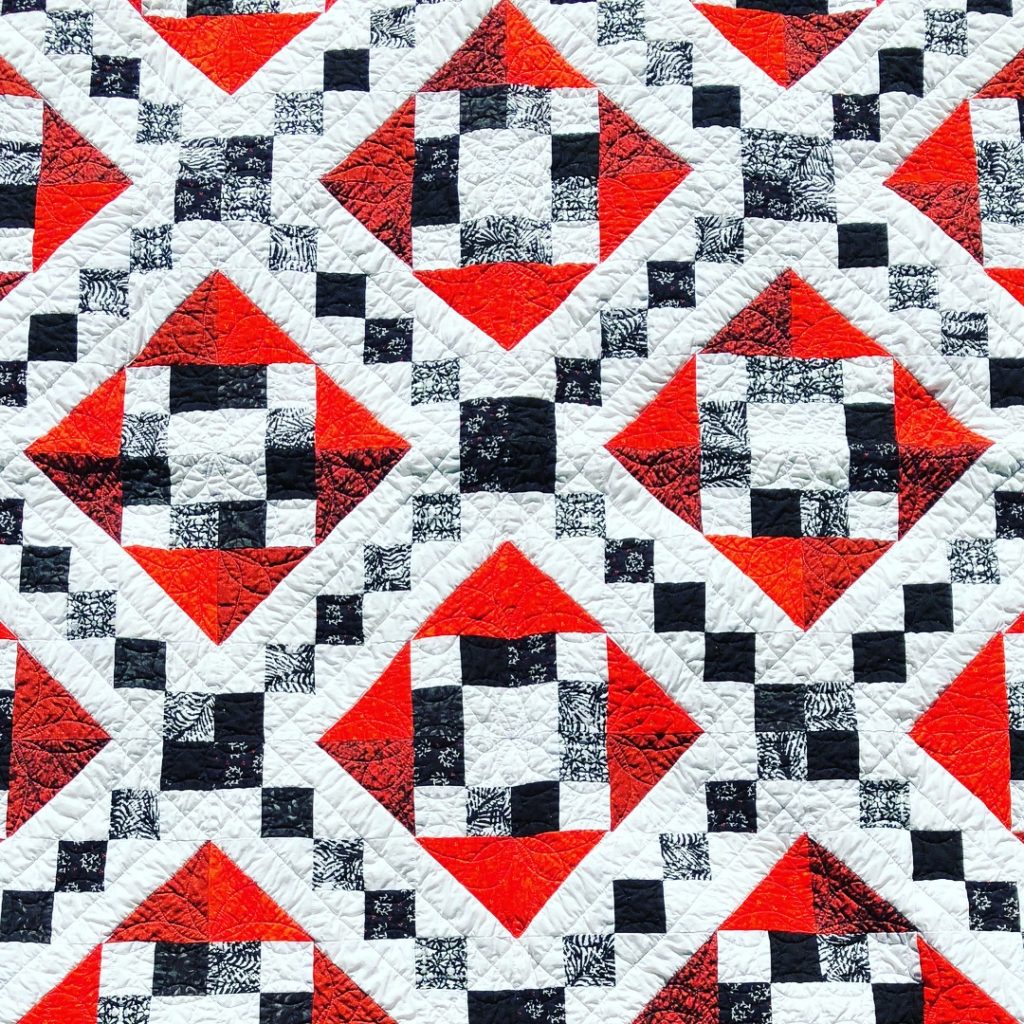 The quilting was quick and easy! I did straight line quilting on the chaining part of the quilt and then filled the rest with continuous quilting. A continuous flower was quilted in the middle of the white squares and a half a flower was quilted on the red triangles.
A simple black border was added all around the quilt and it was quilted in a cross hatch design. I know you wouldn't believe it when looking at the quilting, but the border was the longest part to quilt. Or maybe it seemed that way because it was straight line quilting…. I do love to free motion quilt!
On the back, I added my go to, Polka Dots! Who doesn't love the classic look of polka dots? And I added a scrappy binding and used the same fabric as the half square triangles.
I'm so happy with how the quilt came out and how easy it was. I definitely want to make more in different color ways. Let me know what you think!
As always, you can follow me on Instagram @sewcomfyquilts and share your own Jacob's Ladder quilt with me! Stay crafty!