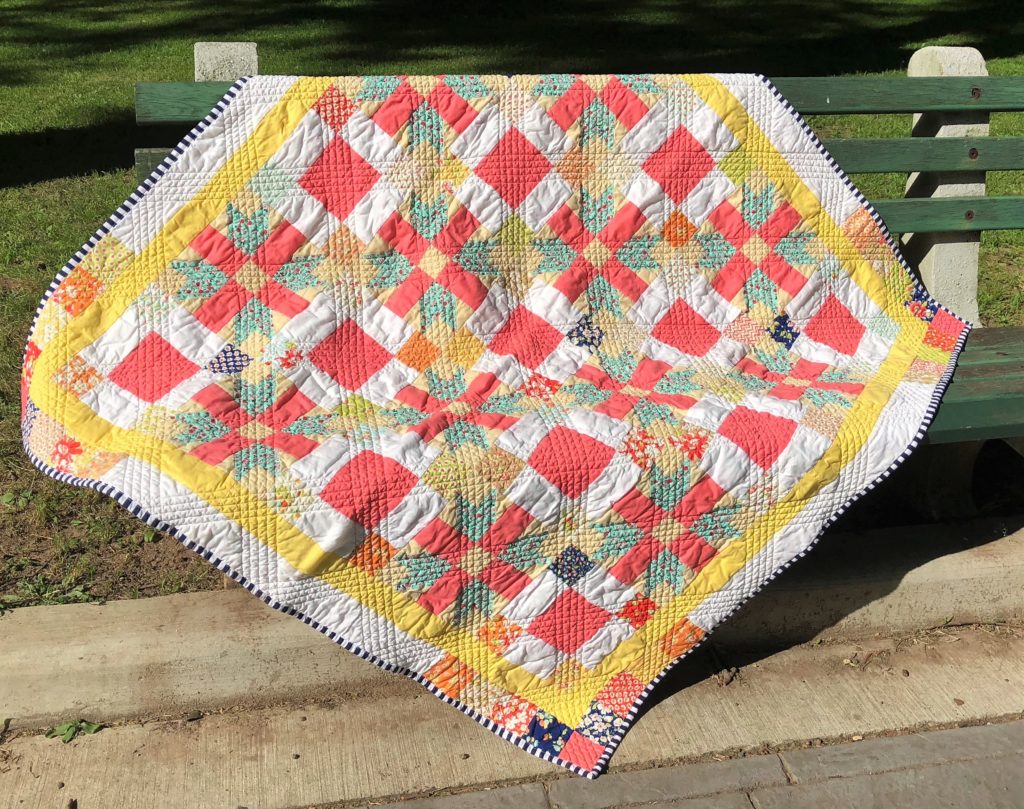 I started this quilt in Summer of 2017 during a vacation from work. I wanted to use up some fabrics that were included in my Fat Quart Shop monthly sew box. Included was Moda mini charms featuring Coney Island prints. There were sew adorable and I just had to use them up!
I love quilt blocks that have a chaining effect and this was my first attempt at making one. Personally, I think I'll do a more traditional chain block next time, to get more of a chaining effect, but I like the way it turned out. The colors are just so bright and cheerful, it just makes my day.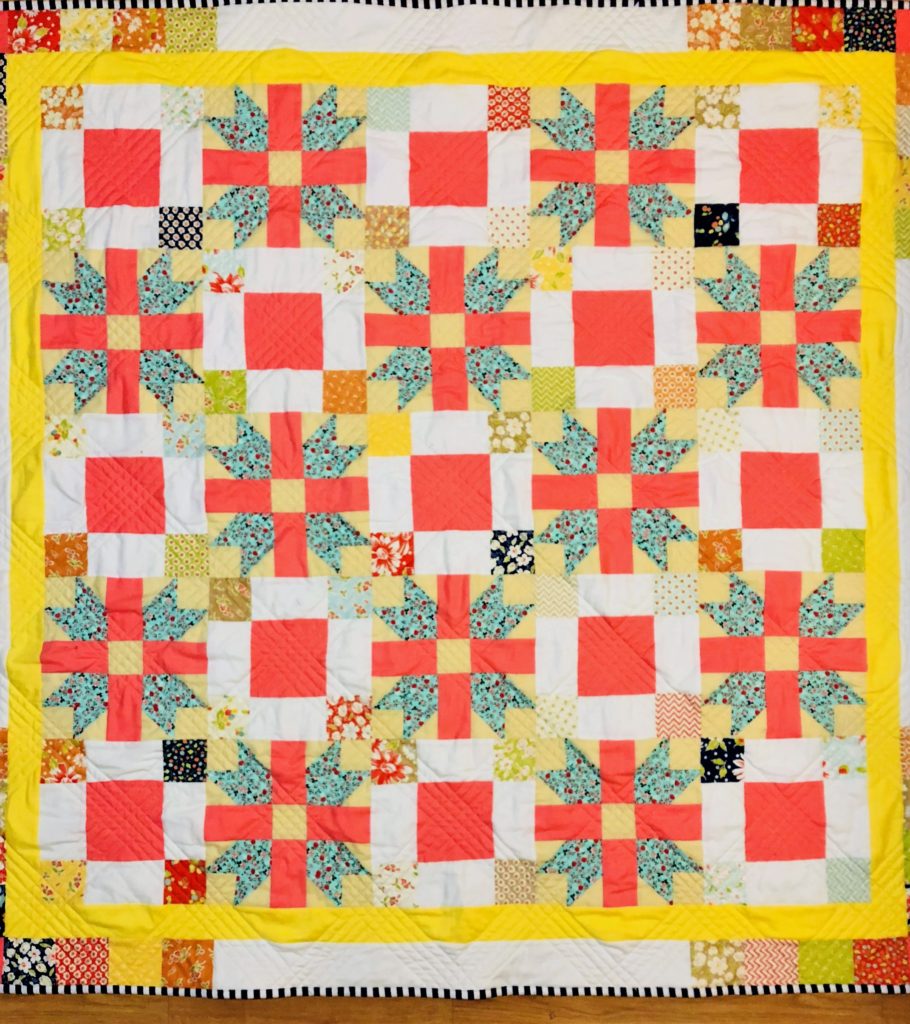 I love star/flower blocks and decided to use a version for the second block. I used a Quilter's Showcase fabric from Joann's that I love and liked how the two fabric lines were very similar. I also made a pink color the main color of the quilt and it tied both of the fabrics nicely together.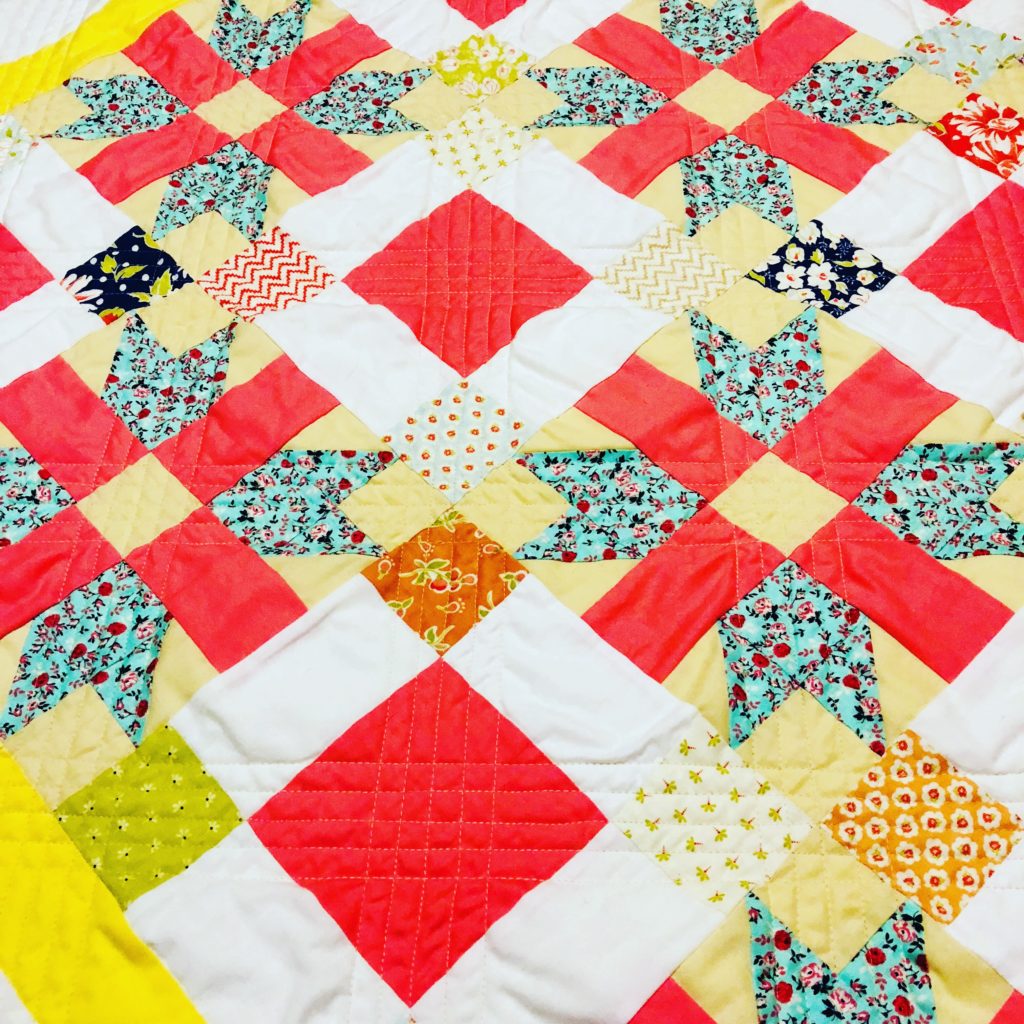 A go to favorite is using straight line quilting. It's quick and easy, but gives a nice effect to the quilt. I quilted five lines around a half an inch apart and centered them diagonally on the blocks. This was repeated in both directions and the crossings landed in the middle of the quilt blocks.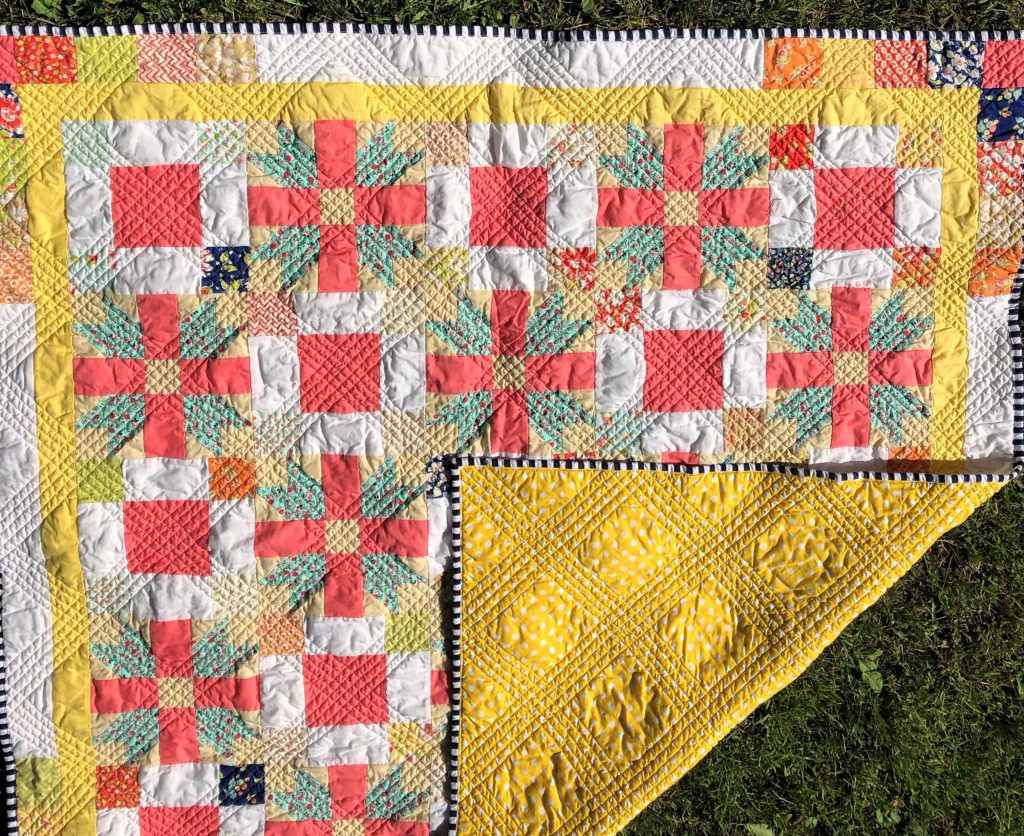 On the back of the quilt, there is a sunny yellow with white polka dot pattern. I'm not going to lie, I absolutely love polka dots! It is my go to backing and my go to for clothing. If I see anything made out of polka dots, I must have it!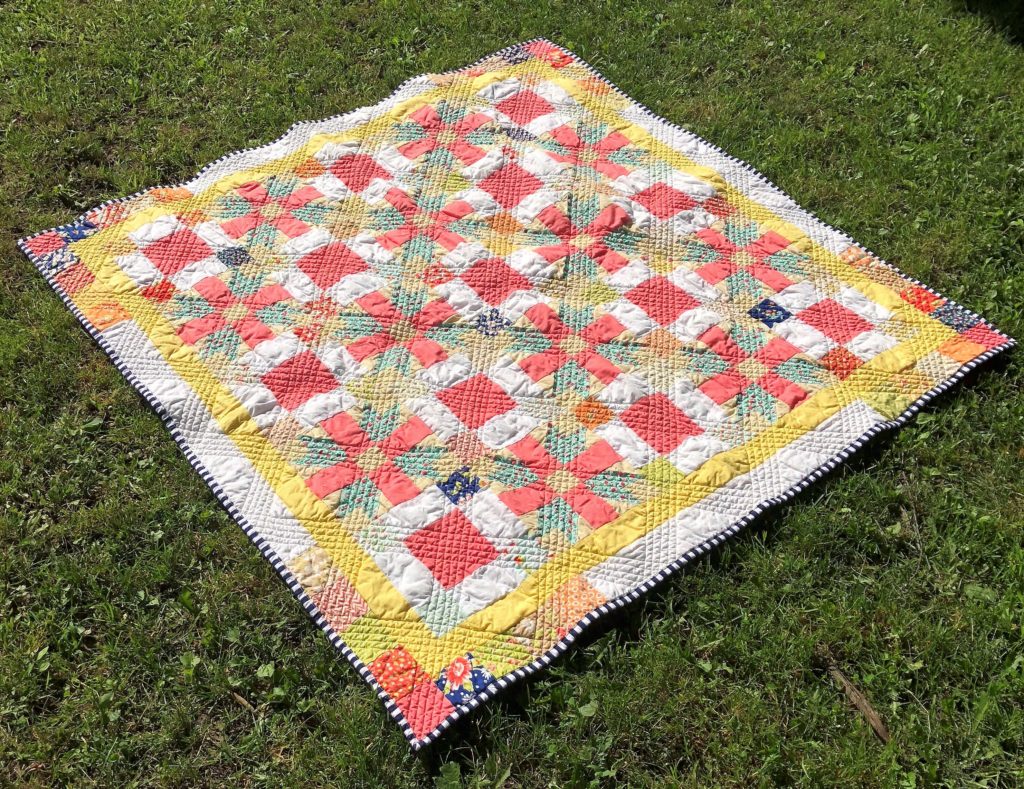 Lastly, I bound the quilt using stripes. I mean, who doesn't love striped binding?
Soon, I'll change a few things with the blocks and perhaps write a pattern. This quilt is no longer for sale on my Etsy store, but I do have other quilts that might interest you. Feel free to check it out here! You can also follow me on Instagram @sewcomfyquilts. Thanks for looking and stay crafty!