How cute is this baby quilt? I love how quick and easy the star blocks are to put together.
Fabric needed to make one star block:
Solid or Print Fabric:
(4) 5 Inch Squares
(4) 4.5 Inch Squares
Background Fabric:
(4) 5 Inch Squares
(4) 4.5 Inch Squares
Step 1:
Take one 5 inch square background and one 5 inch square print or solid and place them together with right sides facing one another. Draw a line from one corner to the other and sew a quarter each from each side of the marked line.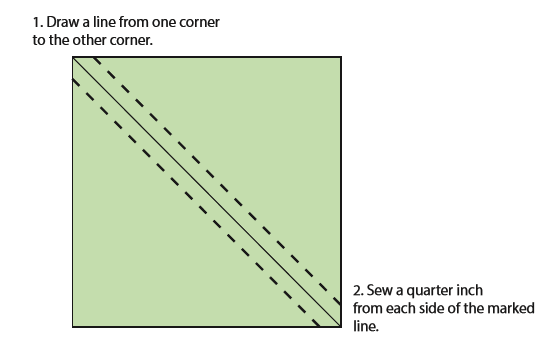 Cut along the marked line and press seams towards the darker fabric. Trim the half square triangle block down to 4.5 inches square.
Step 2:
Take a 4.5 inch background square, 4.5 inch print or solid square, and the two half square triangles you just made and lay the block out as shown:
This will create one star leg. Make four of these legs.
These are the "light" star blocks. You can make the "dark" square blocks the same exact way but changing the layout of the half square triangles and squares to make dark legs.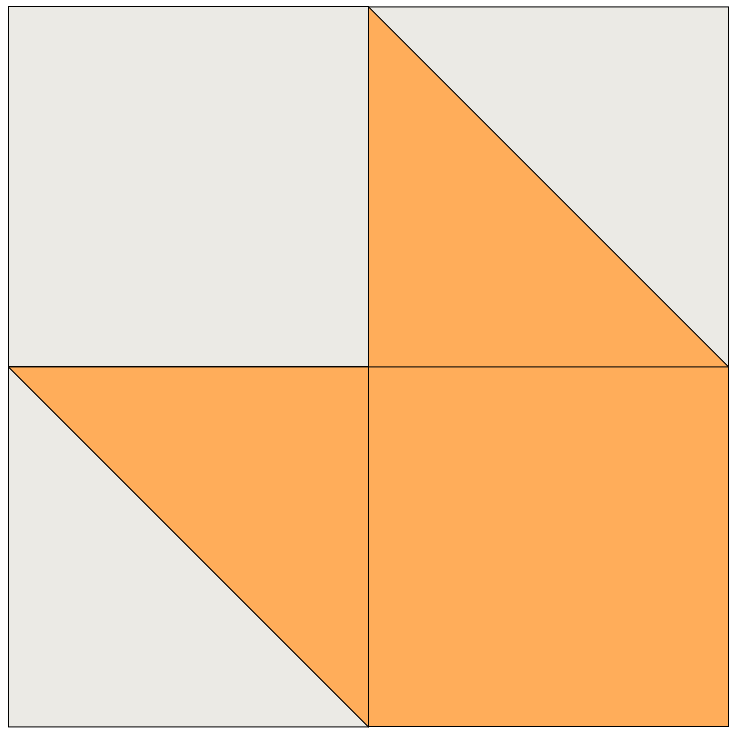 Step 3:
Once you have 4 star leg blocks, rotate them to make the big star block.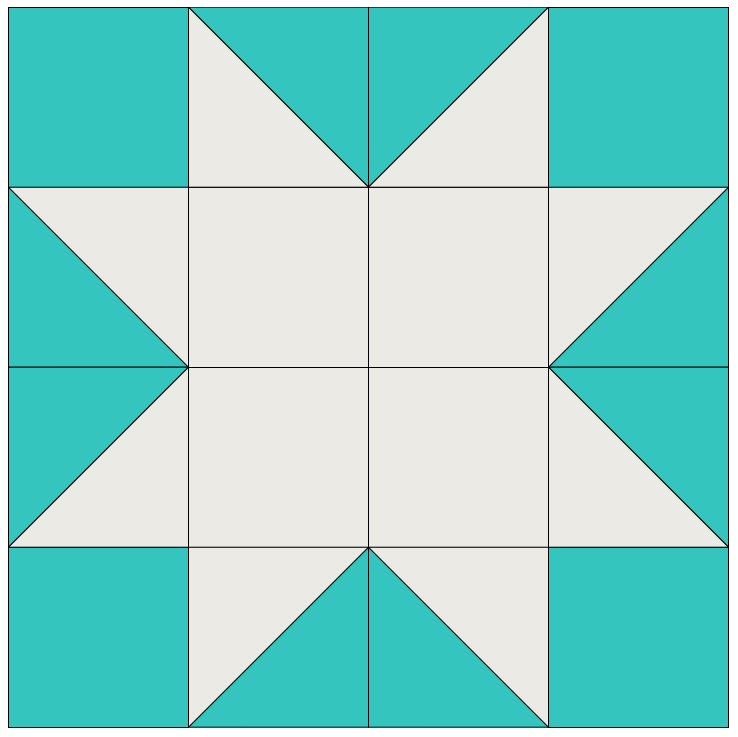 Your star block is all finished! The block should measure 16.5 inches by 16.5 inches. Once they are sewn together, the finished block size is 16 inches square.
Step 4:
Put four of the big star blocks together to make a baby quilt: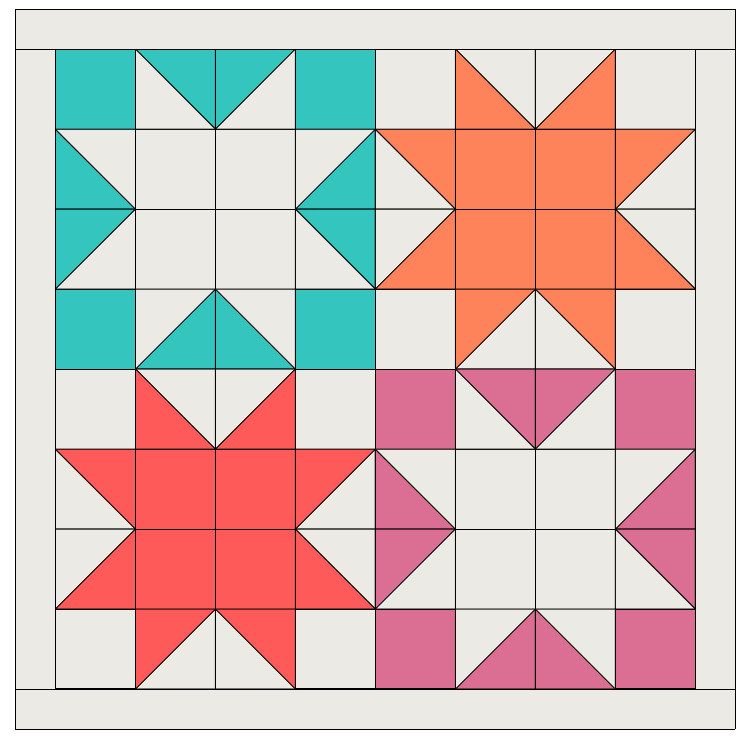 The one shown has a 2 inch finished border with the background fabric. If you make this quilt, it will measure 36 inches square. Or you can always make it without the borders and it will measure 32 inches square.
Sizing Tip: Go for the bigger size if you are worried about shrinking. The quilt I made finished at 36 inches square but ended up 35 inches after it was quilted and washed.
I hope you enjoyed this tutorial! I'm in the process of making a full pattern for larger sizes. But in the mean time, if you make this baby quilt or design your own quilt with this pattern, share it with me on Instagram @sewcomfyquilts.
Or if you want the quilt for yourself, you can always purchase it directly on my website store.
Leave me a comment or message me if you have any questions! Stay crafty!