Here it is, another version of my Inside Out Star quilt and a cute pillow!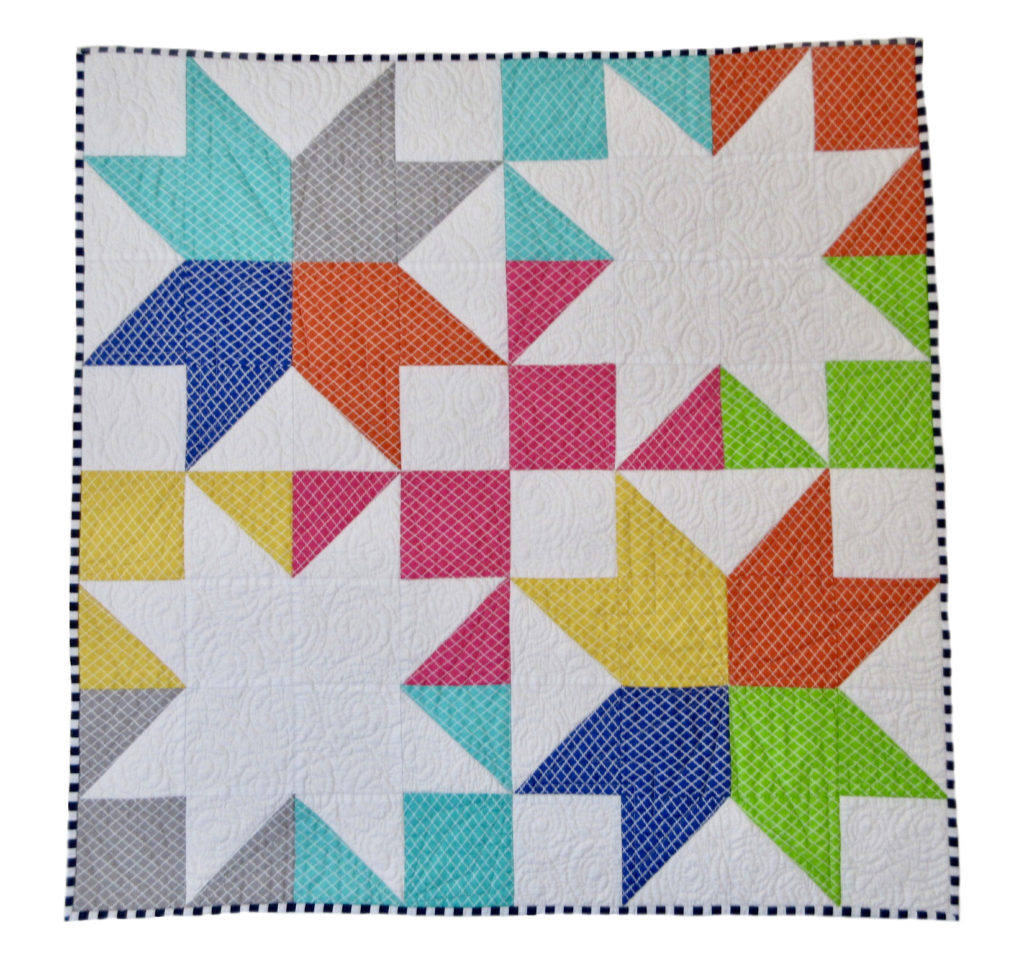 This is the quilt I made while trying to write the tutorial for the quilt. I'm very happy with how it turned out. However, my calculations were a little off and I ended up making an extra block. Let's just call it a happy accident! 🙂
So what did I do with the extra block? Well I turned it into a pillow! How adorable is this guy? I'm so smitten with this pillow that I think I have to make more orphan blocks with each quilt so they have a companion.
I used a charm square package to make this quilt, a total of 42 squares. Luckily, there were doubles so it wasn't too scrappy.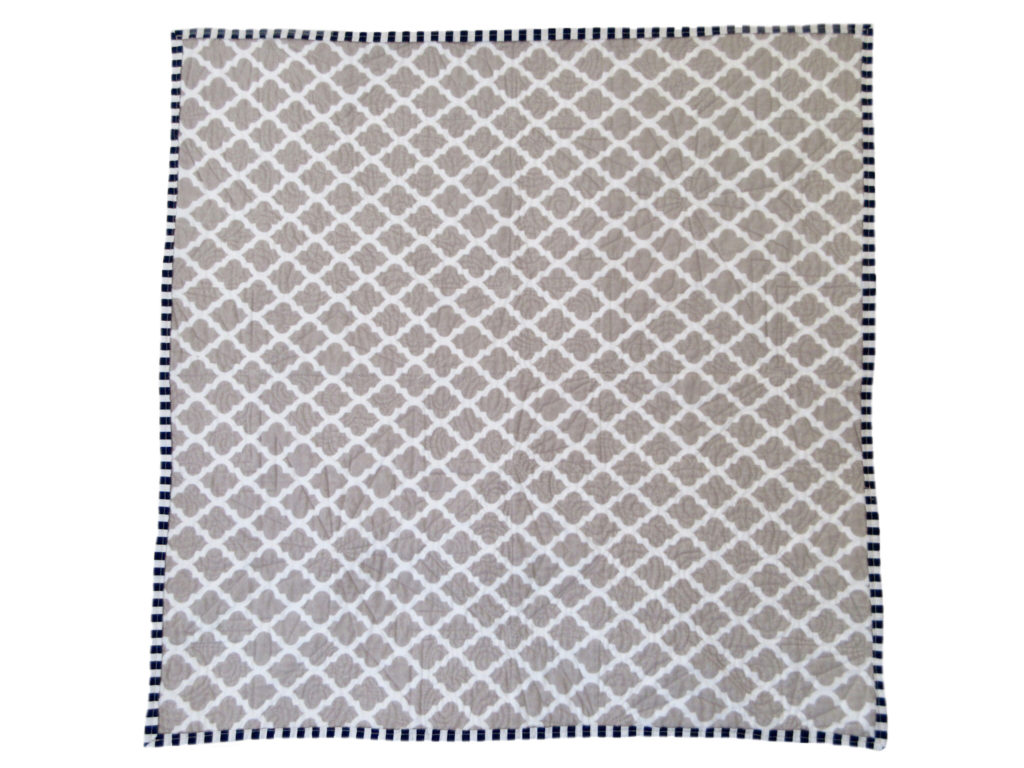 I used up some flannel I had from a few years ago. It makes the back so soft and cuddly, it made me question myself, why haven't I used flannel for backing more often? If you haven't tried it, add it to your quilty bucket list, it's worth it!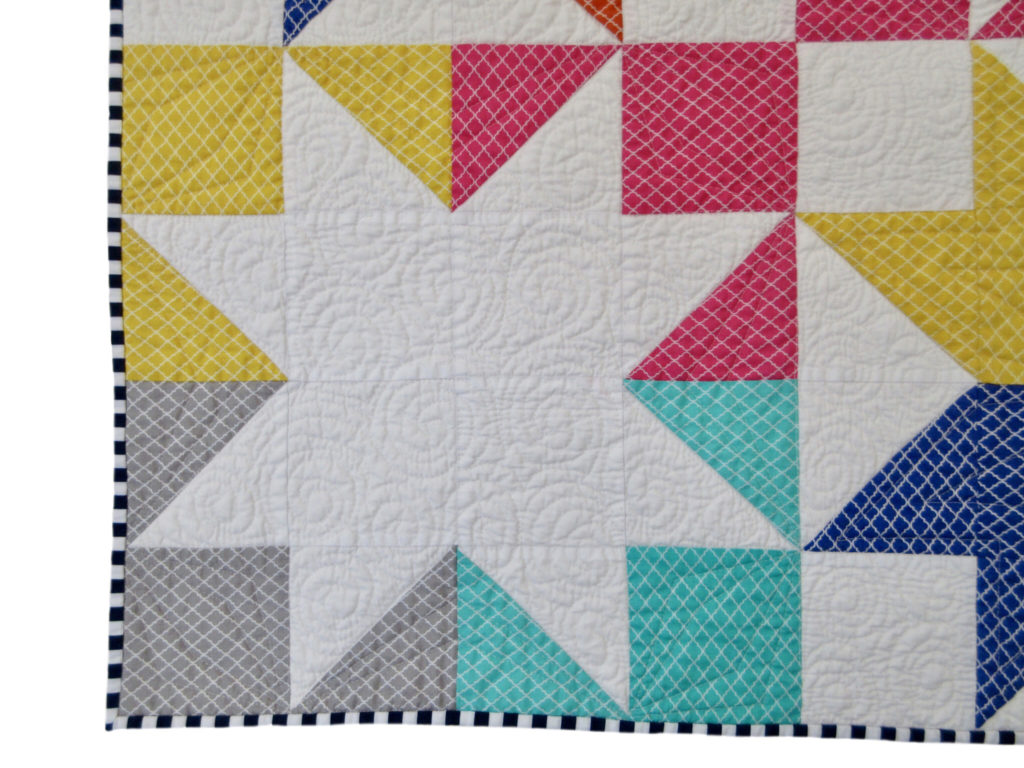 You all know I love free motion quilting! But I tried my best not to go overboard on this one. I added gentle swirls in the white background fabric and grabbed my ruler to do some dot to dot quilting in the colored squares.
Of course I did my go to for the binding, navy and white pin stripes. I just adore the look it gives.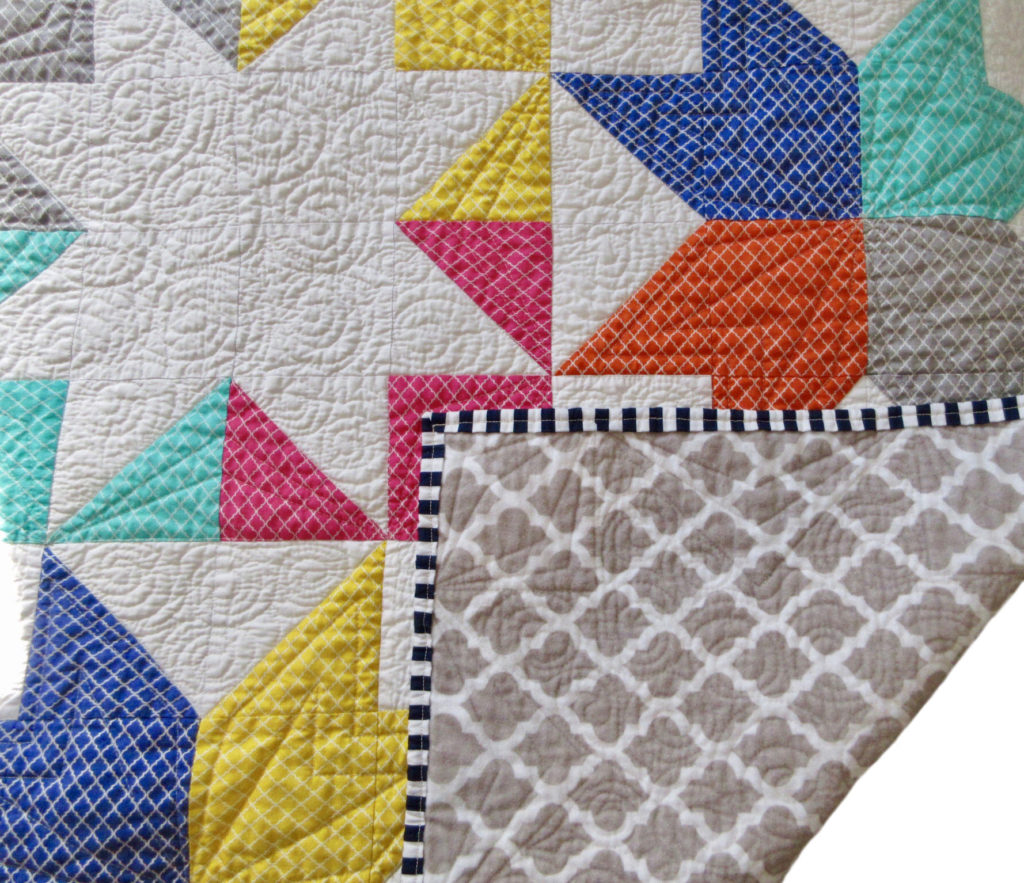 If you are interested in making the quilt yourself, follow my easy tutorial on the Inside Out Star Baby Quilt. And if you do decide to make one yourself, tag me on Instagram @sewcomfyquilts or on Pinterest .
Not a DIY type of person, no problem. You can purchase this quilt on my Etsy store or directly through me on this website.
As always, let me know if you have any comments or questions. I would love to hear from you. Stay crafty!